2016 / Jul / 31
Soups for weight loss.
Bonjour,
I have been overwhelmed by all your comments and questions about my Sexy Delicious Soups Series. Thank you so much! Part one was about bone broth, while part two was about healthy soups. For this third and last part, let's talk about soups for weight loss…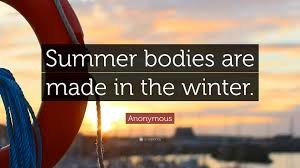 As you know, summer bodies are made in winter, and these few tips will help you, just four weeks before the start of spring! They also belong to my weight loss tool box my clients love, including the two recipes at the end of this article.
Last time, we saw that while soups are very high in nutrients, they are low in energy density…
In a nutshell, it means that you get all the nutrients you need and feel satisfied without eating a lot of calories. How good is that? And it's just the beginning! Here are at least three other reasons why soups can be your waistline's best friends:
Soups make you eat less
I often recommend this very easy tip: if you eat some vegetable broth or soup before your meal, you will eat less.
It has actually been proven in many studies. You can eat up to 25% less than what you would normally eat… Yes, a quarter less of what you would normally eat, boosting your weight loss plan in a very straight forward way. Very effective!
Soups help you detox from excess fluid
Make sure to make your soups with vegetables high in potassium such as leaks, cabbage, sweet potatoes, silver beats or onions.
Potassium is the mineral that will help eliminate excess fluid by biding excess sodium that we often have in our body.
If you use in particular the second recipe I give at the end of the article, you'll be amazed how lighter you'll feel, partly due to the high level of potassium in this soup.
Soups make you drink more water
Soups are generally made of water, a lot of water: the water you need to make the broth and the water which is already in the vegetables naturally.
As you know, water is THE most important thing you need to lose weight. Loaded with fibre, the water in the soup (in addition to your 2 litres a day you need to have throughout your day for optimum health) will help you cleanse, detox and eliminate. THE recipe to lose the few kilos you need to get rid of before summer!
two recipes of soups for weight loss
Today I wanted to share two recipes.
The first one is a bit extreme.
As you know I'm not a big fan at all of extreme diets to lose weight very quickly. However, if you do it only for one or two days, this recipe made only with leaks can help you put you back on track. I have always seen my mother (and her mother before her) doing this quick detox when she has indulged a bit too much, over the festive season for instance.
This broth was popularised by Mireille Guiliano's bestseller, French Women Don't Get Fat.
Ingredients (organic if possible)
1.5 kg organic leeks
5 litres filtered water
Extra virgin olive oil
Lemon juice
Sea salt, pepper.
Parsley, coriander, mint or basil
Method
Set aside half a kg of the leeks.
Wash and rinse the remaining 1kg to make the broth. Using only the white part of the leeks, cut into small slices, place in a large pot and cover with water.
Bring to boil and simmer without a lid for 30 minutes.
Pour off the liquid (the broth) and reserve.
How to
Drink a cup of the broth every two to three hours.
For meals or whenever hungry, wash and cut 100-150gm of the remaining leeks and cook with extra virgin olive oil, lemon juice, sea salt and pepper.
You can also add parsley, coriander, mint or basil.
Enjoy for 2 days, 3 maximum!
The second recipe is one of my favourite soups to lose weight.
Very high in fiber, vitamins, minerals while being very cleansing and alkalising: you can expect the best results!
Ingredients (organic if possible)
2 liters of vegetable or bone broth (the quantity actually depends on how thick you want your soup to be)
1 big onion
2 leaks
2 big bunches of baby spinach or kale
1 bunch of beat greens
1 big sweet potato
2 broccoli heads
3 tbs coconut oil
Natural sea salt and pepper
Method
Wash and roughly cut or slice all vegetables
Put the leaks and the onion on high heat with the coconut oil in a pan until brown.
Add all the vegetables
Add the broth
Cook on low heat until boiling and stop
Once cold enough, blend until you're happy with the mixture – either smooth or still with chunks of vegetables
How to
Serve with a little bit of unpasteurised miso or some coconut milk or an egg if you want to add some proteins.
Store it for a week in the fridge. You also can freeze it.
Have it for dinner (and only the soup) every day for a week or two… You'll be happily surprised by the results!
Sexy Soup challenge, Are you in?
Given the success of this Delicious Sexy Soups Series, some of my clients asked me if I could organise a Sexy Soup Challenge for 2 or 3 weeks to help them reach their weight loss goals for summer without feeling deprived.
The idea?  Coaching a group of like-minded people, online and/or on Facebook, where delicious soups will be their main weapon to feel and look their best. I'll provide daily advice and tips, and my own best soups for weight loss recipes to maximise your weight loss success. One promise: you'll never feel deprived!
If you're interested, let me know…
Have a beautiful end of the week.
Yves
PS. Did you like this article? Sign up to my nutritious tips here and you'll get them straight to your inbox. It's FREE.