2014 / Dec / 29
HNY as in…
Bonjour,
2014… Wow! What a year! Filled with great food, new projects, and more importantly so many new fantastic clients, happy to live by my motto: Real Food + Pleasure = Health ®.
Without you this would not have been possible! Thank you so much for your incredible support: more than 4,100 followers -passionate about health and delicious food- have now joined my Facebook page, while the number of subscribers to my weekly newsletter is growing by the minute. The success of my online program Bonjour Summer was also totally beyond expectations…  Yes, I absolutely loved 2014… 
I wanted to do a 2014 wrap-up with some of my most popular articles that you might have missed out on. Read on for some interesting health tips and delicious recipes if you want to look and feel your healthiest you in 2015… 
My Tour de France 2014
From the south (Provence) to the west (Ile de Re and Brittany) via the Diner en Blanc in Paris, my annual trip to France proved to be one of the best, with many delicious recipes along the way.
Part 1, click here / Part 2, click here
My gluten-free month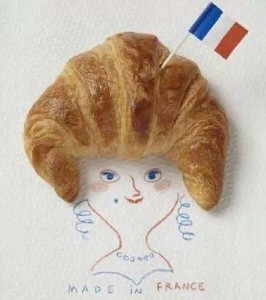 Even if I very rarely recommend a gluten-free diet to my clients (gluten-free doesn't get along well with the French Paradox theory!) unless they are gluten sensitive or intolerant, I wanted to know if it would have any positive impact on my health and well-being.  A huge challenge for me as it meant I had to give up on bread… I honestly was in panic mode: no bread, really? Wait a minute, no bread? No bread at all?
Part 1, click here / Part 2, click here / Part 3, click here
The benefits of coffee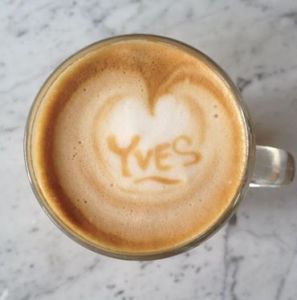 Yes I confess, I AM ADDICTED. I'm addicted to coffee. And I'm not alone: 400,000,000,000 cups of coffee are drunk globally every year. I'm definitely not alone and I wanted to share with you the pros and cons of this delicious beverage. More here.
I Love garlic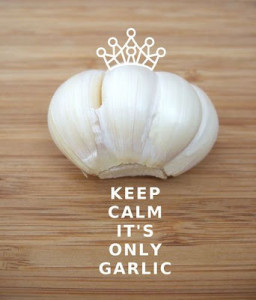 'To be strong and kill all the bad bugs in your gut, eat garlic every day!' used to say Marguerite, my great grandmother, popular healer and cook in the South West of France in the 1920s.Yes the humble garlic is a true super food but you have to follow a few rules to make the most of it. This article will not only show you how but also will give you a few French cuisine tips to beautifully transform each of your dishes. So easy, so healthy, so yummy.
Food rules for a beautiful life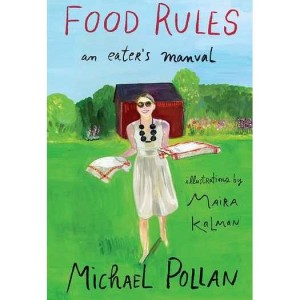 "What should I eat?" is definitely the most frequently asked question I get from my private clients. One of the first advice I give them is to read Michael Pollan's best-seller 'Food Rules'. I usually hate rules as they are often bad for happiness. Not Michael's tough. If there was only one nutrition book to read, it would be this one with no doubt. This article gives a selection of Michael's beautiful rules – with my personal touch! – for a beautiful life.
The Mediterranean diet makes you sexy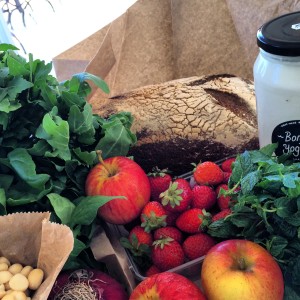 The time-tested Mediterranean diet is finally making a huge come-back, offering a sensible alternative to many years of hard-core fads. If Penelope Cruz and so many other celebrities are big fans, so am I! It totally abides by the principle of the French Paradox and is very close to the traditional French diet (no surprise there, given The French Mediterranean coast extends up to 1,000km!). Read the article here.
I hope you enjoyed this 2014 wrap up… The new year is already looking to be even bigger:
Next month I'll be launching BONJOUR 2015, my new online program, directly inspired by last year BONJOUR SUMMER. More to come in the upcoming weeks.
I've increased the number of spots for one-to-one sessions during the week, before and after work to better suit your needs.
I'll seriously work on my book project. Finally! 
Happy New Year to you and your loved ones. Be 2015 your year, where you finally look and feel your healthiest you, while having a lot of pleasure along the way! Bonne Année!
So HNY as in Happy New Year and… Healing Nutrition by Yves! 
I can't wait to see you next year!
Yves