2015 / Jan / 12
My list of fat-burning foods…
Bonjour,
After my last week's post 'You Can't Detox, It's A Myth', I received a lot of questions like this one: "I always felt there was something wrong with detoxing… But is there anything I can do to lose the few kilos I put on over the silly season…?"
Great news! You definitely can get rid of these few kilos without having to starve yourself or live off green juices! 
With my private clients or in my online programs (next program to be launched very soon – stay tuned!), I extensively cover all you need to do to be in a constant fat-burning mode -while still eating for pleasure, critical for sustainable changes. Here is a list of some of my favourite fat-burning foods, which also can help you get healthier. Most of them are part of the traditional French diet that makes the French one of the slimmest and healthiest peoples in the world. Super charge your diet with them and you'll see result quite quickly – if, of course, you stop indulging too much.
Espelette pepper, metabolism booster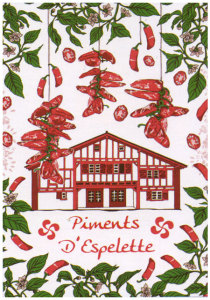 Espelette pepper from the Basque region in the south west of France is one of the best types of pepper, literally worshipped by the best chefs. However the simple cayenne pepper offers the same benefits: it boosts our metabolism helping burning fat.
I have posted many times on this but lemons are your best friend when it comes to weight loss. It help you digest and process fat and proteins. The best tip: have some lemon warm water (1/2 lemon juice in hot filtered water) every morning 20 minutes before breakfast to boost and support your liver. Also click here to find out the 20 reasons why this so simple tip has been in my families for generations.
Apple, fat trap
The type of fibres in apples traps part of the fat you eat and eliminates it straight away. Fabulous consumed as a snack (with a piece of cheese) or after eating for maximising its benefits or before to stop hunger.
By the way, the way the French snack is one of their best secrets to stay slim: find out more in my previous blog 'Healthy Snacks, the French Way' here).
Vinegar, fat-burning champion
It slows down digestion, balances out blood sugar level and stops fat storage. The best is unpasteurised apple cider vinegar. Use it as much as you can! Salad dressing is one of the best options to have your daily amount of vinegar. Check this traditional French dressing recipe in one of my previous blogs here.
Full fat dairy, grass-fed meat, wild-caught fish, organic eggs, beans, lentils… High thermogenic effect!
All these foods are very high in proteins: not only proteins require a lot of energy to be digested -which help burn fat!- but also make you feel satisfied – which help you eat less. Have some clean proteins (full fat NOT low fat dairy, grass-fed NOT conventional meat, wild-caugh NOT farmed fish, organic eggs NOT free range/caged eggs) at each meal. If you don't eat  animal products, have plenty of beans, lentils but also quinoa, chia seeds… The choice is endless!
Just like in apples, fibres in oats trap and eliminate part of the fat you eat. Also as they help stabilise blood sugar level, they reduce cravings and am/pm crashes, well known to encourage binge eating. Ideal breakfast (home made porridge or muesli) and snacks… 
Coffee, surprisingly a fantastic fat-burning food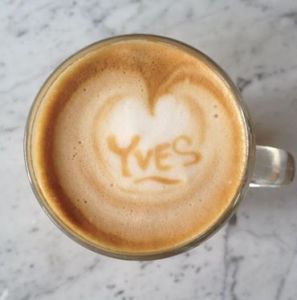 If you've been following me for a while and read one of my previous posts 'The Benefits of Coffee' , you know that I LOVE coffee, for its taste but also for its health benefits. And guess what? Coffee has been proven to help burn fat too! However moderation and quality are key just like everything in the French approach to food: organic, fair trade and 2 (3 max) cups a day, otherwise it would trigger stress leading you to store fat (stress is one of the key contributors to weight gain). 
Green tea, not so French but…
Not so French but so helpful. The theine in green tea fastens metabolism and tannin promotes process fat elimination – not to mention the high antioxidant level helping to prevent and fight cancer.
 So…I would love to hear from you now. What is YOUR favourite fat-burning food? Any other ones missing in this list? Tell me!
Bon appetit!
Yves
PS.1. Next week, I'll show you that kale is NOT the best leafy green vegetable… You'll be surprised by all the other options!
PS.2. Want to receive my FREE weekly nutrition tips straight to your inbox? Simply enter your first name and your email address at the bottom of this page. Easy as!